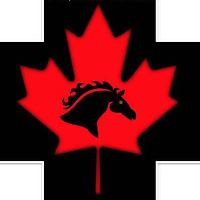 You can also take your Equine First Aid Courses with us. Recommended for horse owners or stable owners alike.
The next course will be held at Tolt Away Farm on Sunday June 25, 2017
OR Please request a course, if you have a minimum of seven people we will be happy to accommodate you whenever possible on a Sunday.
Courses are starting at  9 A.M.   to about  5 P.M. The price including tax is $156.45
Please pack your own lunch. Coffee / tea and water will be provided.
Please contact us for more info and to register. Space is limited.
All First Aid courses are hands on with horses and cover:
Pain detection, pain prevention
Lacerations
How to flush foreign bodies out of eyes
Hoof puncture wounds, thrush, scratches, abcess, white line
Digestive emergencies – colic, collapse, choke
Is your saddle hurting your horses back?
What's normal and what's not normal for your horse
What your vet needs to know when you call with an emergency
Pantry solutions that just might save money on vet bills and medication costs!
Also – you will receive a first aid manual, which covers:
What's Abnormal/What's Normal (+Vital signs chart), when to call for Assistance, Wounds, Bandaging, Collapse. Shock. Poison, Burns, Lameness, Nail puncture, Interference, Wrapping legs, Colic, Choke, Eye Injuries, Nose Bleed, Stings and Bites, Heat Stroke, First Aid Supplies needed…
All participants receive a frame able certificate after completion of the course.